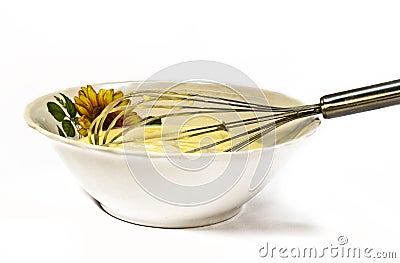 Easy Egg Mask
submitted by Emma
This makes your skin glow. Even though there are two egg yolks used, this is for one facial and neck application. It must be used immediately.
Yield:
1 application
Prep Time:
2 minutes
Difficulty Easy
Shelf Life:
Indefinite
Ingredients:
2 egg yolks
1/2 teaspoon lemon juice
Blending Procedure:
Crack the eggs and separate the yolks. (Maybe make an omelette with the whites!) Add a spritz of lemon juice and stir everything together to combine.
Put the mixture on your clean face and neck area for about 10 minutes. It will harden quickly. Once it does, rinse well with warm water and then moisturize as usual. Enjoy!